Details of physico-chemical property filters available in FAF-Drugs4
1.
We designed the
Drug-Like Soft
filter by combining several articles describing drugs' physico-chemical properties (
13,
19,
24,
30
) and an in-house statistical analysis of drugs. Indeed, an analysis of the descriptors values of 916 FDA oral drugs (computed by FAF-Drugs4) extracted from the e-Drugs3D library (
49
), allows us to define a chemical space comprising up to 90% of these oral drugs and to propose the filter thresholds.
The reasons why some compounds do not fit in our oral chemical space are mostly due to a high Molecular Weight (see below Rinfampin) or because of a high hydrophobicity (see Probucol), but also too many Rotatable Bonds (see Aliskerin) or too many H-Bonds Donors (see Kanamycin).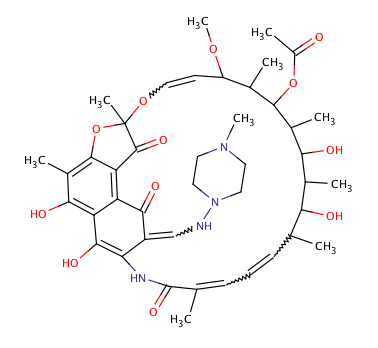 Rinfampin (MW: 823 Da)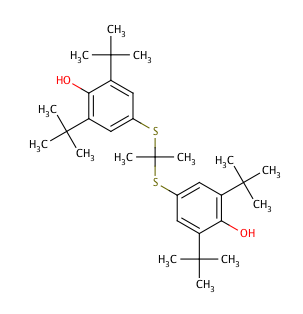 Pentosan Polysulphate (logP: 11.33 )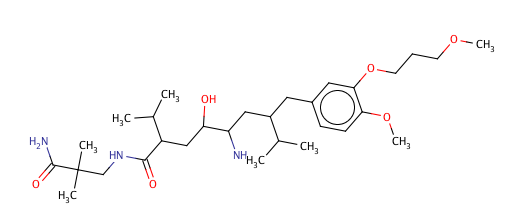 Aliskerin (RotBonds: 18)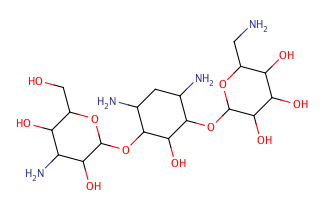 Kanamycin (HBD: 15)
NB: applying that filter on the March 2013 ChemBridge Express-Pick Collection Stock eliminates 5.1% of the molecules.
2.
The
Lead-Like Soft
filter takes into articles (
30,
32,
47,
48
) describing leads' physico-chemical properties and lead-like filtering (red values) combined with the Drug-Like Soft filter. The goal is is to have starting point molecules after screening that have the potential to be optimized (e.g., relatively small with a relatively small log P and thus molecules that could be decorated further to increase affinity and or selectivity without becoming very ADMET unfriendly).